Find an Auto Locksmith
To Find your nearest local auto locksmith who specialises in cars, vans, motorcycles and van locks & keys
Please enter your postcode in the search box.
A auto locksmith can help with lost car keys, provide replacement car keys, repair car keys and help if you are locked out of your car.   A auto locksmith approved by MLA who specialises in Auto Locksmith Services deals with locks & keys for all types of vehicles such as cars, vans, trucks, motorcycle etc…
---
Lost Key Cars, Misplaced Vehicle Keys or Had Keys Stolen?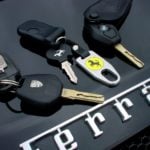 Lost Car Keys – If you were to lose your keys to your car/motorbike/van, or if for example a vehicle you purchased only had one set of keys, then a auto locksmith will provide a replacement set.   They will also be able to prevent your lost key from being used by removing it from the motor vehicle's database so it will no longer start the car.

Do you need a replacement car key cutting?
Car Key Cutting / Car Key Programming – With the increasingly complex electronics that are in today's vehicles it's no longer just a case of cutting keys, but chips have to be programmed to ensure that the motor vehicle works.
Can cut all types of vehicle keys – Specialist auto locksmiths have the necessary equipment to provide a replacement set for your standard car key to a motorbike, van and truck keys and are often far the cheapest way of a getting spare set cut.
Are you locked out of your vehicle?
Locked out of my car – If your car keys have been accidentally locked inside your vehicle a MLA approved locksmith can enter the vehicle via picking the lock, which is a skill that only a trained locksmith can do.  An auto car locksmith will have the skills to gain entry to any make of car/vehicle without damaging the lock.
Have you damaged or broken your car keys?
Damaged or broken car keys – Any number of factors could have occurred to damage your vehicles keys, a auto locksmith specialising in car keys can help.
Is your car lock broken or damaged?
Car Lock Repairs – If you have a broken or damaged car door lock, a faulty latch or your bonnet lock is faulty a auto locksmith will also be able to help either fix the fault car lock or fit a new one.
Are your car keys stuck in the ignition?
Keys stuck in car door or bonnet?
Keys stuck in the bonnet or car door – again should this happen the auto locksmith can either take out the key or recut a spare key for you.
Other vehicles a auto locksmith can help with
A auto locksmith will also be able to assist with other vehicles, for example, lost vehicle keys to being locked out of your van/truck.  Some other common vehicles that a auto locksmith deal with are:
Motorcycle Keys ( sukuzi, yamaha, honda, harley etc.. )
Scooters
Vans
Trucks
Caravans