Homeowners often mistakenly believe that if you can buy a lock in a DIY shop then it will improve the security of a home, but in reality, upgrading or replacing a lock is not as black and white as it may seem.
While it's fair to say that any reputable supplier should only stock products that are in-line with European Standards it cannot be said that this is always the case, and in reality some shop owners will stock inferior products. This coupled with the fact that all locks aren't suitable for all doors means that the process of choosing an appropriate lock for a home can be a complicated one.
When selecting a lock for your home is not a case of simply choosing one that 'looks right' off the shelf. You need to take into account a number of variables such as what type of door / window you have, the level of key security you require, the quality of the frame in which you are fitting it, your insurance requirements and your desired security level, meaning that there is never one lock to suit all needs.
For instance a standard mortice lock would not work a multi point locking system on a UPVC door. While a door that has a damaged frame or unreinforced glass panels will be less secure no matter what type of lock you install. So to make sure you have the correct hardware and lock always seek advice from a qualified, inspected and vetted locksmith to ensure you have the best locks to suit your needs.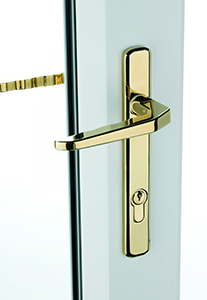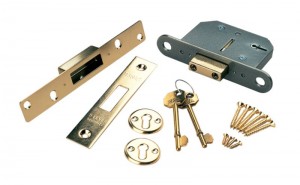 A locksmith may recommend the installation of a patented or restricted lock into a home as a way of boosting security – patented keys carry legal protection, preventing copies of keys being made without providing proof of ownership, while restricted keys are unlikely to be copied due to their unusual design and unique mechanical features.
Patented or restricted keys help ensure that extra keys can't be made without your knowledge and the instillation of such system means that previous owners or tenants should not still have access to your home.
In some instances if patented keys are stolen or go missing, the existing key can be deleted from a locksmith's key code database, the lock re-configured and new keys issued, ensuring that a lost or stolen key no longer works on the lock, security levels remain high and the need to install replacement locks is removed.
In addition to meeting security standards and ensuring a lock is correctly specified and installed, a professional locksmith will also be able to advise on any additional security measures you may want to consider. Many locksmiths will be qualified to discuss and install additional security measures such as alarms, grilles, fences, safes, CCTV and security for outhouses such as sheds and garages.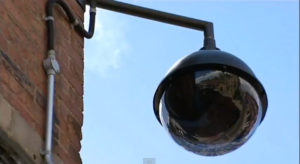 A qualified locksmith such as a member of the MLA will always provide accurate, independent, professional advice on the best lock for your home.  Be sure to check the credentials of a locksmith before you before they undertake any work for you.  A professional will offer additional security advice and perhaps most importantly will be able to fit locks correctly so they cannot be easily removed or damaged. A locksmith will also ensure that any new locks meet your insurance requirements – without doing so homeowners may find themselves unable to make an insurance claim due to a breach in stipulation.
Changing the locks to a property is not as expensive as most people fear and the MLA recommend that where possible homeowners seek quotes from three of its members to ensure customers are happy with their decision. It is also recommended that new locks are fitted as soon as you move to a new property to ensure that previous owners and their acquaintances no longer have access.
Locks will vary in price with cost ranging from just a few pounds per door, but price is always dependent on the security level required, the number of locks changed, the need for additional security handles or other additional security, and labour – a professional will advise accordingly.