FREE Visitor Registration is now open

...Featuring...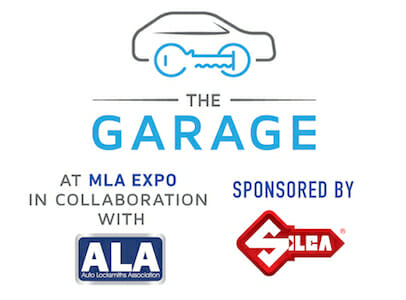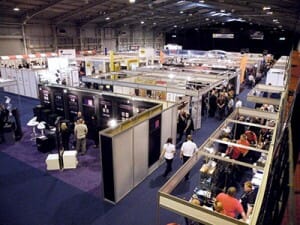 MLA Expo 2017, Europe's largest exhibition trade show for the locksmithing and security industry takes place at The International Centre, Telford, St Quentin Gate, Telford, Shropshire, TF3 4JH on
Friday the 6th of October 2017
Saturday the 7th of October 2017
Sunday the 8th of October 2017
MLA Expo 2017 will see a brand new area dedicated to auto locksmiths called 'The Garage'. This is being run in collaboration with the Auto Locksmiths Association (ALA) and will feature exhibitors offering products and services specific to the auto autosmith. As well as this there will be a dedicated inhall auto locksmith seminar area and on vehicle training area.
With 18 exhibitions already under our belt, MLA Expo has cemented it's position as the Premier Locksmith & Security Exhibition in Europe. With record numbers of companies already signed up to Expo 2017 and having had to expand into two exhibition halls to cater for demand, it's looking like it'll be bigger even than 2015, itself a record breaking event.
Having started from humble beginnings, being run for many years in hotels, it has grown significantly, and is now the largest Locksmith and Security event of its kind in Europe, requiring a purpose built exhibition venue of 6000+ square meters to house the significant number of exhibitors and visitors who attend the event.
Why attend Expo 2017?
Simple, great info on new products, a chance to get your hands on the latest locksmith tools and security products, great show deals and the usual Excellent Locksmith Training, all at the premier locksmiths exhibition. Below is an indication of the type of training that will be on offer:-
Auto Locksmithing
Business Training
Technical
Non Destructive Entry
Product Related
Safes Related
Electronics Related
---
Want to exhibit at MLA Expo 2017?
Should you be interested in exhibiting at MLA Expo 2017 please see our Interested in Exhibiting page.
To see who has signed up so far for Expo 2017 please see the 2017 Exhibitors Page
---
Past Exhibitions
MLA Expo has been running for well over 20 years. To see details of some of our past exhibitions:
Visitor Entry is FREE to the Exhibition. We recommend registering to avoid the morning queues entering the exhibition.
To keep up to date with the latest MLA Expo news please follow us on:
Twitter: @MLAExpo
Facebook: https://www.facebook.com/mlaexpo
MLA Expo 2017 Locksmith and Security event of the year