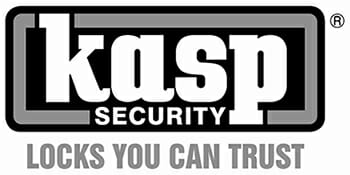 Company name:  Kasp Security from Carl Kammerling International Ltd
Business:  Manufacturer of physical security products to wholesale and retail businesses in the UK and worldwide
Website:  www.carlkammerling.com
Contact Name:  Tina Skinner
Telephone:  01758 701070
Email:  tina.skinner@cki.uk.com
Kasp locks are designed and manufactured to the highest standards. Precision engineered from premium grade materials, ensuring exceptional strength and outstanding durability. Kasp locks are renowned for being locks you can trust. Supplied in unique consumer packaging acting as a silent salesman boosting sales and freeing valuable time for retail staff. Kasp the brand to trust.
Products Exhibiting at Expo:
Kasp Padlocks
Kasp Bike Locks
Kasp Chains
Kasp Lockout products
Find Your Local MLA-Licensed Locksmith