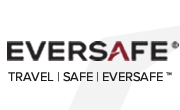 Company Name: Eversafe Technologies Ltd
Business: Single integrated security system comprising storage units, portable safes, docks and racks
Website: : https://eversafetech.com/
Contact Name: Hugh McLean
Telephone: 07769 552267
Email: info@eversafetech.com
Short Bio
Eversafe® is a groundbreaking advancement in personal security, whether travelling, relaxing or just waiting for a package to arrive.
It combines and refines things we already use – luggage, safes, locks and identification systems – into a series of products that enable the traveller to securely lock and dock their personal belongings while on the move.
Eversafe® – essential for every trip business & pleasure, college and more….
Products Exhibiting at Expo:
The Eversafe Concept
Find Your Local MLA-Licensed Locksmith