Company name: Door Jammer
Business: Manufacturer and distributor of portable door security device.
Website: www.door-jammer.com
Contact Name: Connie Suggitt
Email: sales@door-jammer.com
DoorJammer is a unique and innovative portable door security device for anyone needing privacy and security. It takes only seconds to secure and is simply placed under the door and tightened. DoorJammer is the perfect security solution for those living in shared accommodation or for frequent travellers.
Products Exhibiting at Expo: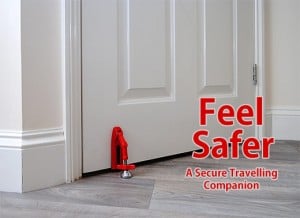 Find Your Local MLA-Licensed Locksmith