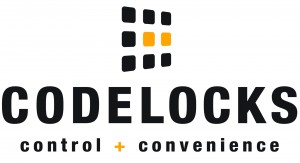 Company name: Codelocks Ltd
Business: Codelocks is an innovative designer and manufacturer of standalone keyless locks, from robust and stylish mechanical locks to cutting-edge electronic and smart locks that use the latest technologies.  The locks can be used for a variety of applications, including doors, cabinets, lockers and enclosures.  Access control made easy.
Website: www.codelocks.co.uk
Contact Name: Mrs Ros Bayliss – Marketing Manager
Telephone: +44 (0) 1635 239645
Email: sales@codelocks.com
Products Exhibiting at Expo:
Visit Codelocks stand H2.28 to view our full range of standalone access control door and locker locks, plus the latest range of smart locks.
Find Your Local MLA-Licensed Locksmith